It feels like I haven't "shared" anything lately.  And, since the September challenge has been successfully completed and put to bed, I can share whatever I want any day of the week!
KenKen
I enjoy these arithmetic/logic puzzles even more than Sudoku.  According to Wikipedia, KenKen was invented in 2004 as an "instruction-free method of training the brain" by Tetsuya Miyamoto, a Japanese math teacher.

I recently discovered http://www.kenken.com as a source of KenKen puzzles.  A variety of puzzle sizes are available, the interface is easy to use, and it's free.  So what's not to love?



Mvelopes 
I've been practicing what's referred to as "envelope based" saving/spending for well over 10 years.  I'm a big proponent – I truly believe that if more people approached their finances this way, there would be fewer people struggling with back-breaking debt.

I plan on writing more about this in the future.  In the meantime, here is a link for a risk-free trial of Mvelopes, an award-winning online envelope budgeting system.  I have been using it for over a year now and was so impressed that I purchased a lifetime subscription.  (Disclosure: With the link I've provided, you'll get a 20% discount if you continue past the trial and I will get a few bucks for the referral.)




Retro Dance Card 
This Retro Dance invitation designed by "cambliss" can be found on Zazzle.  You can modify the card before purchase -- add a note, a poem, or a greeting -- to make it your own.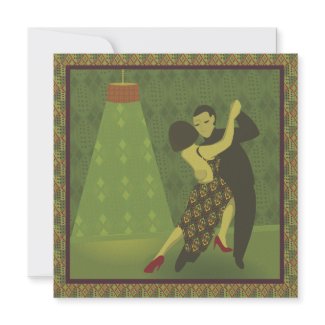 If any of these things end up striking your fancy, please let me know?  Thanks!